| | |
| --- | --- |
| Madisonville Beach Cruisers' Event Calendar | • Thursday, December 3, 2020 • Day 338 of 366 |
| | |
| --- | --- |
| Sunday, November 1, 2020 | ( 2 events ) |
1

-

Sun, Nov 1, 2020

Holiday
Starts:
12:00 AM
Ends:
11:59 PM
All Saints Day
The Christian holiday of All Saint's Day honors and recognizes all of the saints of the christian church, many of which were martyrs. The church sets this day aside to celebrate over 10,000 recognized saints. Historically, All Saints Day was known as Hallomas.
2

-

Sun, Nov 1, 2020

News • United States
Starts:
2:00 AM
Ends:
3:00 AM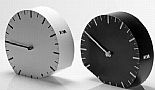 Daylight Saving Time Ends
(Every First Sunday of November)
On the first Sunday in November at 2:00 AM, Daylight Saving Time ends in the United States. Move your clocks back one hour to 1:00 AM.

Daylight Saving Time was extended by four weeks in the U.S. in 2007.